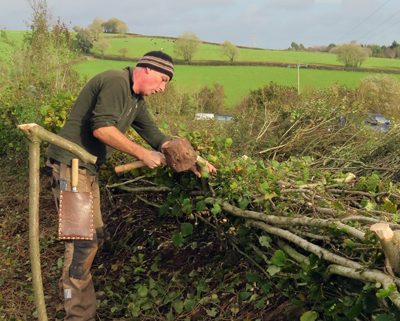 Wednesday 21 February, 2.30pm
Legacy to Landscape – Linking King John's Oak to the future
Pavillion, Peace Memorial Playing Fields, 37 Coly Road, Colyton EX24 5PU.
An illustrated talk about this community heritage  project celebrating the landscape of the  historic Shute Estate by Peter Youngman, East Devon Area of Outstanding Natural Beauty.
Event organised by Devonshire Association, Axe Valley Branch.
No booking required
Entrance donation £1.00 for DA members ,  £3.00 for non-members
Further information: Brian Denham 01297 551529,brian_denham@talktalk.net.
www.eastdevonaonb.org.uk/our-work/wildlife/legacy-to-landscape