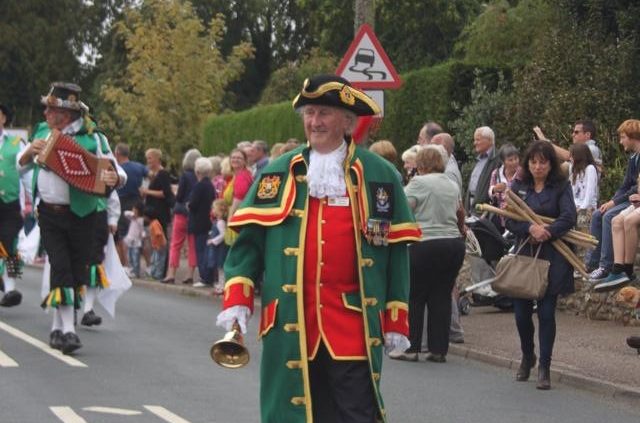 Colyton needs a new Town Crier.  After 15 years sterling service Derek Wenn has decided it is time to hang up his robes and retire.  We wish him well.
Are you friendly and outgoing with a loud voice and dramatic flair?  If you fancy taking on the mantle of this culturally important, colourful and historic voluntary role in the life of our community please send a cv and a letter – briefly setting out why you think you are suited to the role – to the Bailiff, Colyton Chamber of Feoffees, Town Hall, Market Place, Colyton EX24 6JR or by email to sarah.charman@yahoo.co.uk
The closing date for applications is Friday 20 July.   Selected applicants will be invited to a 'shout out' at the beginning of August.  Date to be confirmed.