Walking Discovery of Colyton – Guided History Walks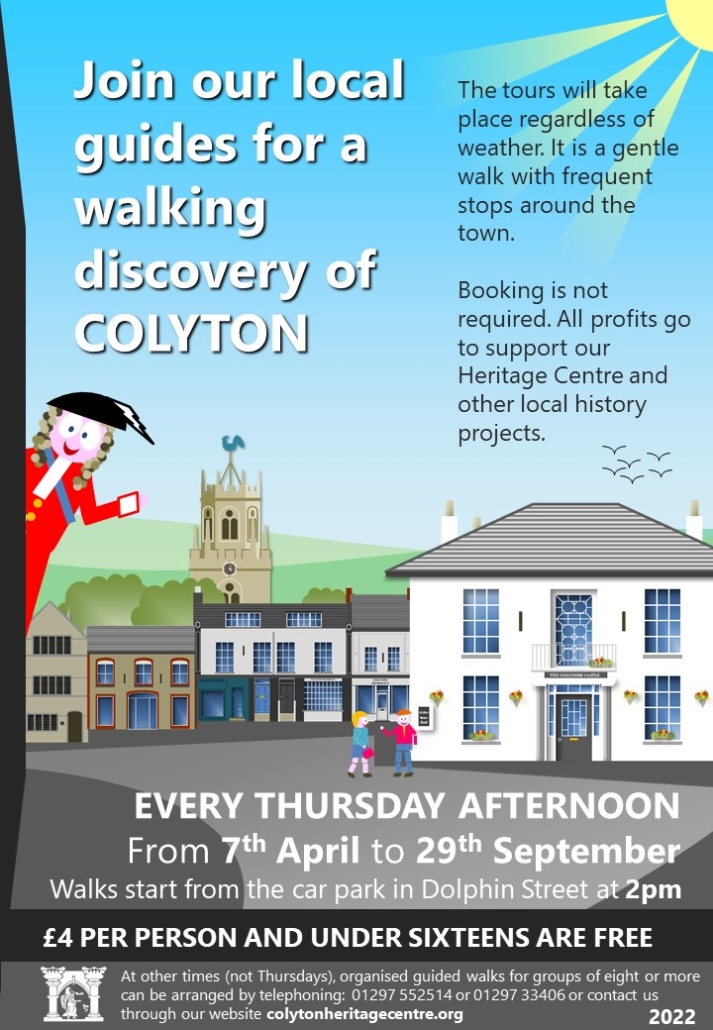 The Colyton Parish History Society invites you to join our local guides for a walking discovery of Colyton.
Even locals can discover what's behind some walls and how
Architectural features can unlock the history of buildings.
Learn more about our historic monument with Saxon origin.
Walks start on Thursday afternoons at 2pm from the town car park regardless of weather.
£4 per person and under 16s are free. Booking is not required.
Funds go to helping to fund our Heritage Centre and local history projects.
An easy stroll lasting about an hour offering a chance to look and discover:
What's behind some walls!
Why it's a rebellious town
How it was the fourth richest town in Devon during the C14th
Origins of the Feoffees still going after 450 years
Saxon, Roman, Norman, Tudor, Civil War – it's seen it all
Industries that contributed to the development and wealth of the town.
The C15th Merchants House with its medieval wall painting, moulded ceiling and timber panelling
Our oldest historic building with its Saxon origins and fine octagonal lantern tower.
How architectural features can unlock the history of buildings.
Why not combine this with a tram ride through our two glorious valleys between Colyton and Seaton on the Jurassic Coast