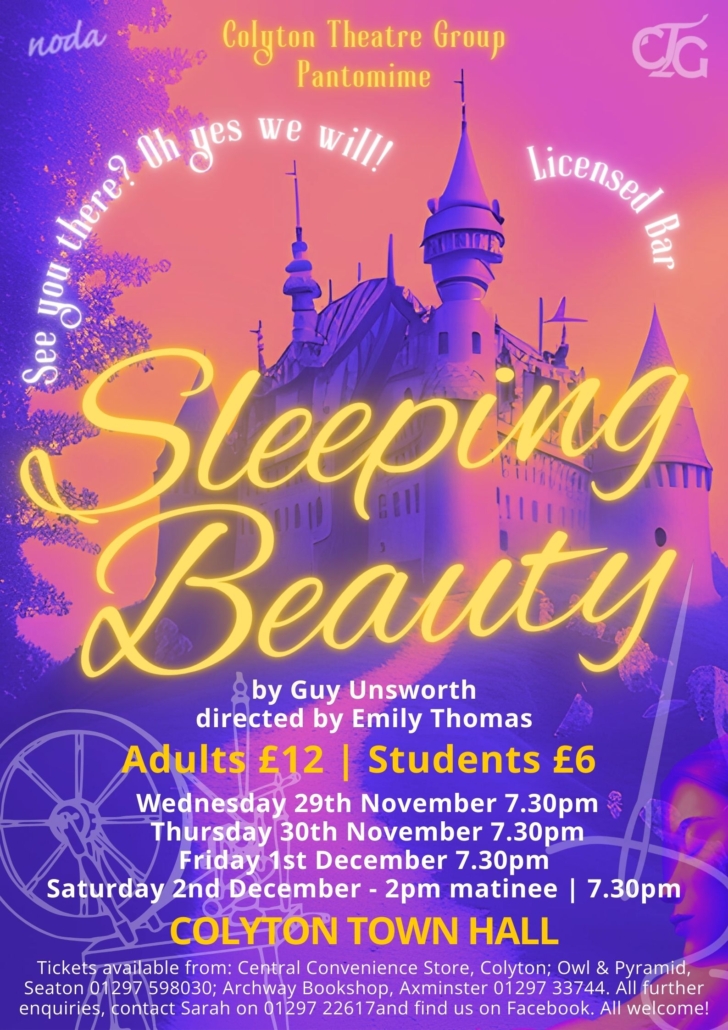 Colyton Theatre Group warmly welcomes you to their 2023 pantomime.
The Autumn nights are drawing in and Colyton Theatre Group is well into rehearsals, so…
it must be nearly panto time!
We do hope you enjoy our production. Please remember that everyone, regardless of age, must boo, hiss, cheer and sing! It is compulsory! After all, we are just "big kids" at heart!
OH! YES WE ARE!!!!